Shopping Cart
Your Cart is Empty
There was an error with PayPal
Click here to try again
Thank you for your business!
You should be receiving an order confirmation from Paypal shortly.
Exit Shopping Cart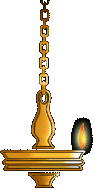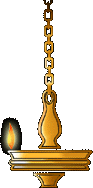 Service Starts at 8:30pm every Friday.
Deities worshiped at the Shri Mari Kali Shakti Amman Kovil
1) Ganesh ji.
2)Bhoomi Amma.
3) Suraj Narayan.
4) Murugan Swami.
5) Shri Krishna.
6) Ram darbar.
7) Hanuman Ji.
8) Lord Shiva & Parvati Amma - Shiv Lingam
9) Naag Devata.
10) Ganga Amma.
11) Kateri Amma.
12) Master Sangili Karuppan Appa, Sangani
13) Master Muneswaran Appa. Munespren
14) Naguran Swami .
15) Lakshmi Amma.
16) Saraswati Amma.
17) Durga Devi.
18) Maha Shakti Kali , Mariamman
19) Master Madurai Veeran Appa, Kal Bhairo.
Fasting Rules
1) No eating any meat such as chicken, beef, pork, goat etc. Also no fish, eggs or gelatin products. Make sure to read the ingredients for store bought products like candies, chocolates, foods and drinks
2) Do not have any sexual contact with your mate or yourself.
3) When you are on your menstrual cycle do not enter the temple until you are fully finished.
4) If you have went to a funeral or saw the dead body you cannot enter the temple for 21 days (3 weeks). if you saw a new born baby you cannot enter the temple for 21 days (3 weeks) either.
5) Do not drink any alcohol when you are fasting
6) Do not use any illegal drugs.
7) When you are in the temple do not take any leather or animal skin inside, this includes watch bands, pants patches, hand bags, purses, wallets, leather cell phone cases etc.
Your Fasting must start from Wednesday and continue on through Thursday and Friday when you are coming to the temple. Be sure to follow these simple rules as we are doing it for the divine mother thank you.

The Shri Mari Kali Shakti Amman Kovil was founded in Late 2007 by Pujari Amit Ramcharan. By the Blessings of the Divine Mother we have accomplished a lot more by the year's coming. This Temple is a non-profit organization. The Temple's weekly service is sponsored by the Temple members.
Here at the Temple we are trying our best to serve humanity and the Divine Mother. We as her children in the group that we are in are trying our best by establishing Maa's name and glory.
Here at the temple we worship numerous amounts of deities from Sanatan to Madrasi. This Temple is a Shakti Temple where the devotee's who are sick or are going through serious types of problems such as sicknesses, disease, law problems, drug habits etc come to the Temple for help. We have no charges and do not requests for money, donations that are given goes straight towards the temple needs. All that we are doing is for the Universal Mother. For Puja Bookings please contact the Head Pujari and for any special Puja's please speak to him as well.
/